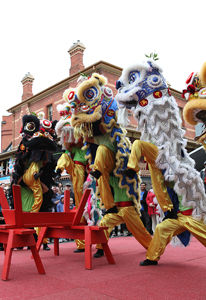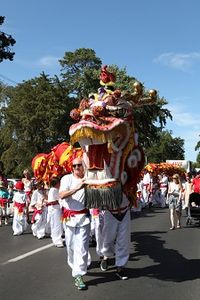 Chinese Monument (Ballarat)
In September of 2015, a monument to the Chinese influence within and around Ballarat was officially opened. This monument is on the corner of Barkly Street and Main Road in central Ballarat.
Click Here for a link to some translations from sections of the wall

The opening is in progress

Being welcomed by a local Aboriginal Elder

Our Lion team perform their part of the ceremony.

Dignitaries standing next to the Wall after the opening